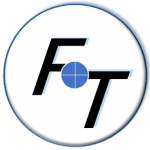 Financial Telegram ("FinTelegram") is a financial intelligence & investors protection service providing up-to-date information about investment opportunities in the online space.
FinTel is providing investigative journalism covering financial crime, illegal online schemes, and perpetrators on the ground of a strong whistleblower community.
FinTelegram's domain is www.fintelegram.news and the connected websites are owned and operated by
FinTelegram News Group Ltd 
registered on the Marshall Islands with the Company No: 85798

Contact: office[at]fintelegram.news
In case you want us to investigate a project we missed so far or if you want to support our activities please get in contact with us.
FinTelegram Investor Protection Mission
educate investors with financial intelligence
support legitimate investment opportunities
fight scams, scammers and fraudulent investment schemes.
We are aware that our publications challenge scammers and con-artists and provoke actions against the FinTelegram team. Typically, these are dangerous guys. Our people have already received several threats against their lives and families. To protect our team, we decided to work with pseudonyms. However, you can get in touch with FinTelegram and the people anytime via email or social media.